This was the first international convention to ever be held in Europe. It was the International's 40th anniversary, the European Conference's 25th anniversary, and the largest attendance of any convention ever held, with about 1600 attendees. Our BKMoIII President and his wife, Susan, along with good friends, Chris Raqui Dobek from ILXI travelled to Walding, Austria to attend the conference. This is his account of their amazing trip.
June 16th
My beautiful wife, Susan and I left St. Louis, MO in the early morning and drove to Chicago, IL to meet up with our travel companions and longtime members of THEM, Chris and Raqui Dobek of IL XI for a flight out of O'Hare, to Brussels, Belgium. The flight left early Monday evening and arrived in Brussels on Tuesday Morning. They are six hours ahead of us.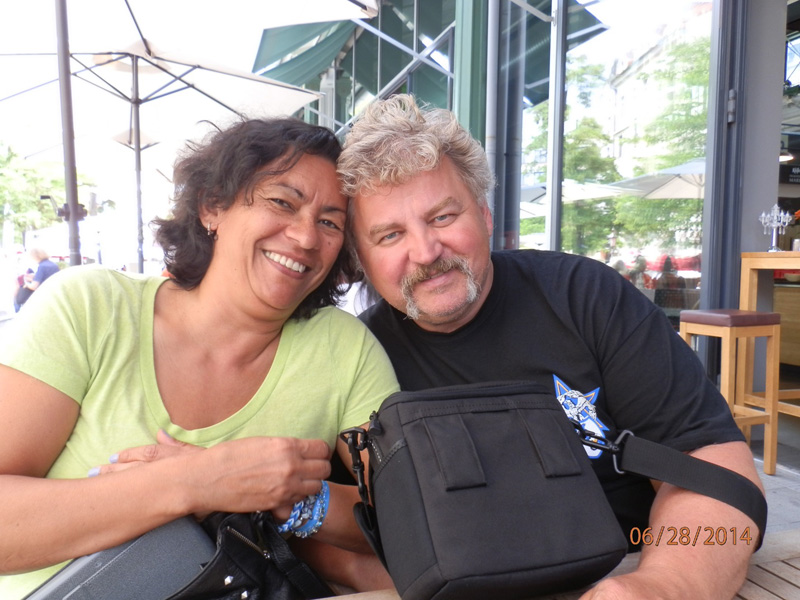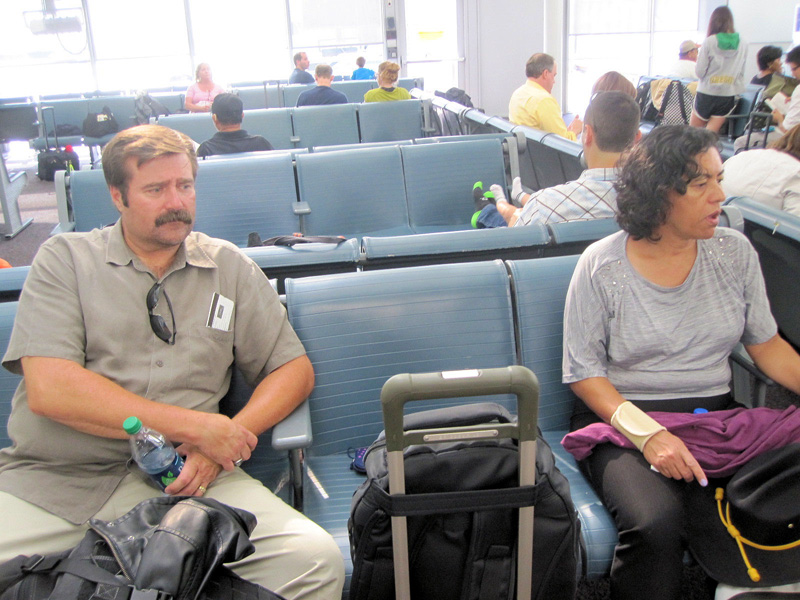 Day 1
We arrived at Brussels International Airport and were met by Belgium III Blue Knights Guy and Valerie Vesters in the secure area as soon as we came out of the tunnel from the plane. Off to pick up the luggage and get through customs. As we walked up to the cattle line of customs Guy said, "Follow me." They walked us around everybody through a glass door and with a quick swipe of a card we were behind the customs officers where Guy took our passports and came back with them stamped. WOW, that was fast.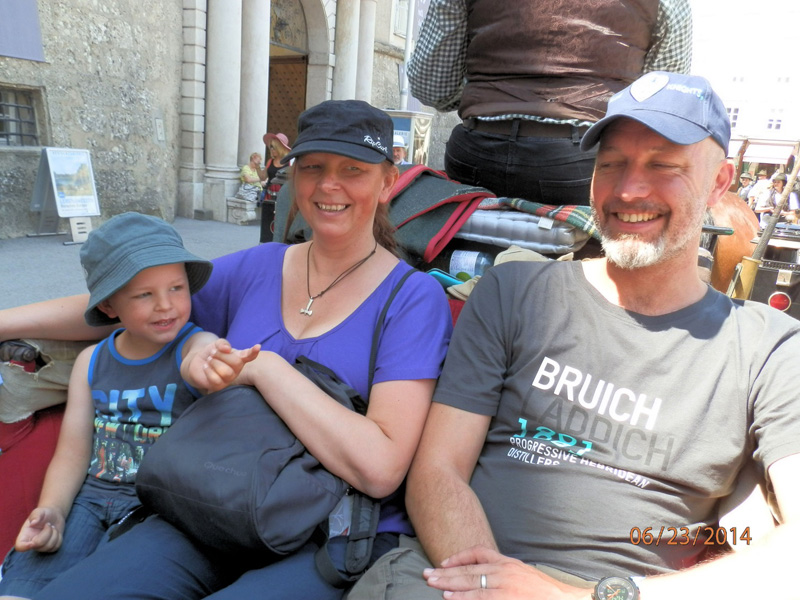 It took both of their cars to get us and all our luggage from the airport to Guy and Valerie's beautiful home in the village of Hasselt. They loaned us an Audi A3 for our entire stay in Europe (WOW!) Guy had to work that day reuniting a family. He escorts deportees from Belgium back to their country of origin. Once at the house we did a chill day to try and stave off the jetlag. When we arrived the postman was making his rounds, which impressed Susan and Raqui enough to get a photo.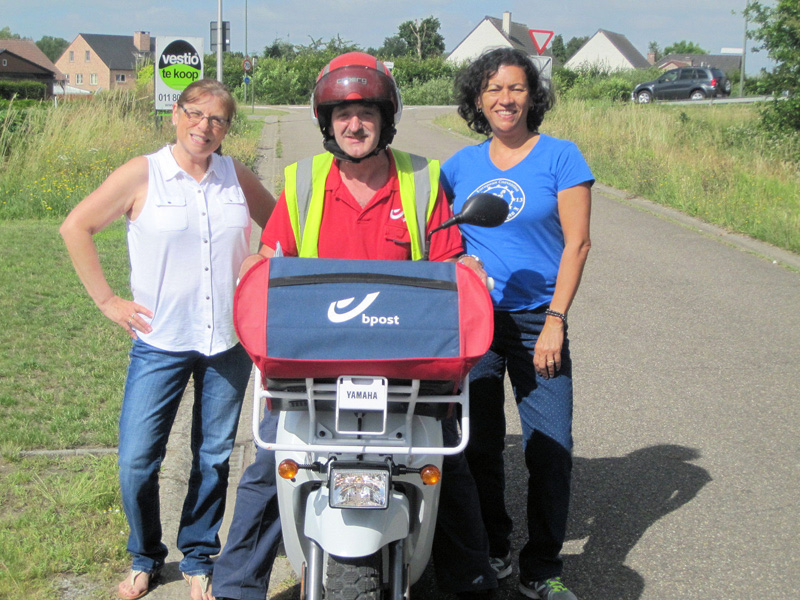 We found Guy's beer frig and hit the Ename. After a half dozen or so I realized that I would never be the same when it came to drinking beer. This Belgian Beer is good stuff.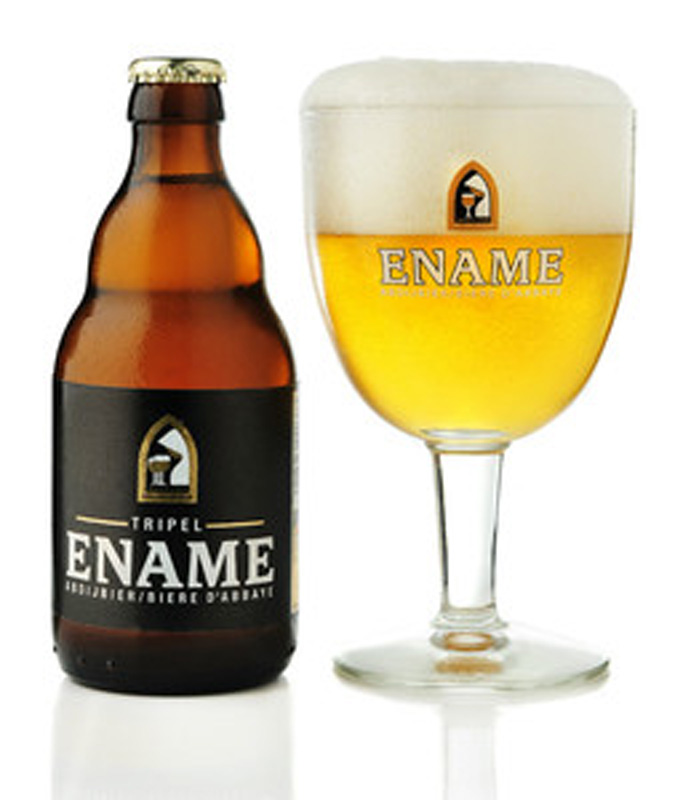 Valerie, ever the gracious hostess made a run to the market and picked up a traditional lunch of bread, lunch meat, sausages, cheeses, fruit and more Ename. For dinner she made two large pots of mussels, and poached salmon. Chris and I tore those mussels up, a pot for me and a pot for him.
When we couldn't hold our eyes open anymore it was time to hit the sack.
Continue reading Day 2.