August 15, 2015 Ride North
The ride was north via the Golden Eagle Ferry to Calhoun County and then Northwest to Batchtown and Gilead and back to the Brussels Ferry. From there, we rode on to The Great River Road into Grafton and lunch at The Loading Dock. Then the awesome Great River Road to Alton and back to the rally point via Hwy 94.
Ride to Hannibal May 2015
St. Charles PD ride to Hannibal on Monday May 18. Ten bikes attended and the day was beautiful. Not too warm and not too cold. Hwy 79 to Hwy W to Hwy 79 and into Hannibal where we had lunch at the Mark Twain Brewery.

---
February 7, 2015 Ride
Impromptu ride on Saturday, February 7, taking advantage of the gorgeous unseasonable weather.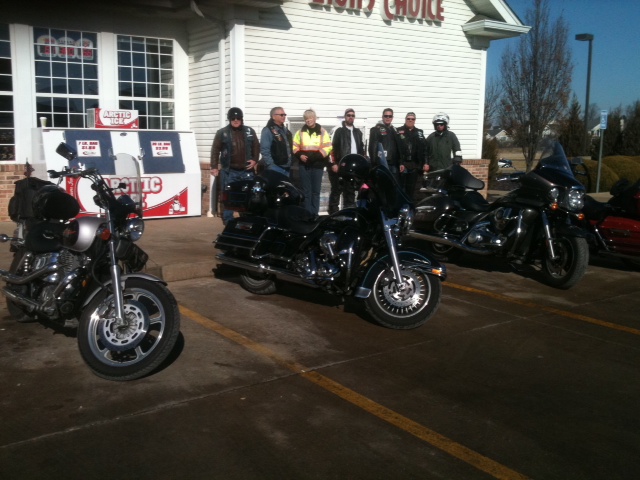 ---
At our December meeting, we collected toy donations for Marine Corps Toys for Tots. Well Done!
Decorating at Missouri Veterans Home
Dave Mills, Bikers for Babies and Smoky Mountain Ride 2012