BK MO III at St. Louis Bike & Badge Ride supporting Backstoppers:
Every September, the Dave Mungenast Motorsports family has been a huge supporter of law enforcement for years and has sponsored this ride for a long time. This year, MO III brought support both as members here for the ride and as part of the team providing the excellent motor escort from St. Louis to Bonne Terre. Our own JG won the dance contest! Here's just a few photos:
The B&B ride had a great turn out this year and a cool new ride route. Many thanks to the Mungenast family. The ride was great and the Mungenast facility in Bonne Terre MO was perfect. They have a great automotive museum at this location. A big thanks from the LE community to the Mungenast family.
BK MO III Hosts the 2023 Blue Knights Fall Midwest Regional Conference Convention:
In September 2023, MO III hosted the fall convention for the BK Midwest Regional Conference. The Blue Knights just had an international convention, and it has been a busy riding season; in spite of all that the attendance was great! There were great rides, great events, great food, awesome raffles….. and most importantly, great bonding with our brothers and sisters from around the region and even other US regions (we even had riders from Arizona). Here are just a few photos from the convention: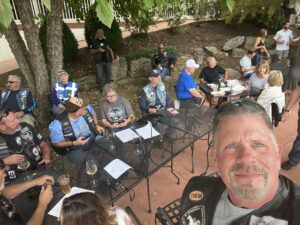 April 15 2023 Ride – Historic MO State Penitentiary in Jeff City
We visited one of the most storied and historic penitentiaries in the United States; the former MO State Penitentiary in our capital, Jefferson City. For any BK brothers and sisters visiting the region, we highly recommend a visit to this facility. The history of this facility is incredible. The closure of this prison was not all that long ago; and some of the BK MO III crew actually visited this prison in their official law enforcement capacity (back in the day). Here are just a few photos from the visit:
The "Honor House" of the hold MO State Penn: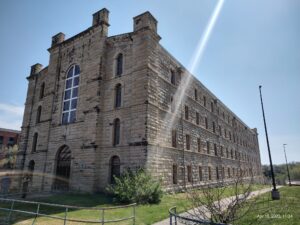 Lunch at Prison Brews: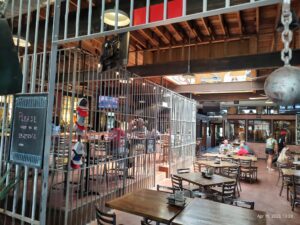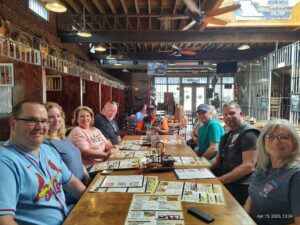 Tour Photos:
Inside the Honor House. Prior to being the honor house, Sonny Liston was a resident here.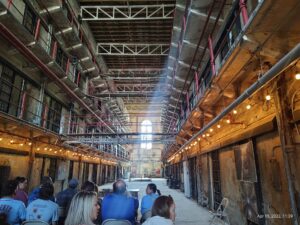 The infamous gas chamber:
This dude reportedly spent 7 years living in complete darkness in what we can only describe as a cave: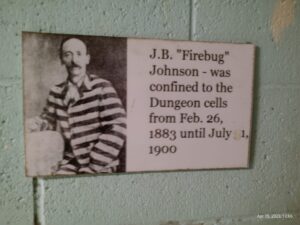 April 2023 Sunday Ride
Today we took a laid-back route to St. Genevieve MO and had lunch in the first brick building west of the Mississippi River. The day started off just a bit chilly but was perfect most of the ride.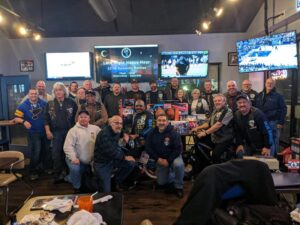 2023 New Year's Day Polar Bear Ride
The ride was not so polar on Jan 1, 2023. In fact, the riding weather was nearly perfect. After several hours of the twisties in St. Louis County and Franklin County, MO, we had a great time a Rock N Brews in Chesterfield. Happy New Year everyone!
2022 Toys For Tots Escort
A small but dedicated group of MO III riders braved some cold, windy and cloudy weather on Dec 15 to get much needed toys from Florissant PD to the "Toys" warehouse.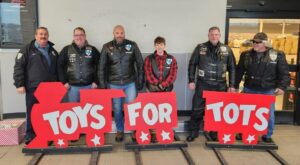 2022 Homecoming Hosted by MO III
MO III Visits Bourbon Trail – May 2022
The Bourbon Trail in KY is a fun trip. The distilleries and the history of the region is just unbelievable. We stuffed too much into two days; a good adventure really requires three days. Even if you're not a bourbon fan you'll love it.
Just a Few Photos From Other 2022 Rides & Events
We did a lot this year from visiting Ft. DeChartres to Meramec Caverns. The usual visits to Grafton and riding the backroads of Jefferson County MO are always on the list of monthly rides each year. There were also some great trips to several Blue Knights conventions.
PHOTOS FROM 2020-2022 RIDES & EVENTS
We did everything from hosting conventions or riding to conventions, to visiting Bonne Terre Mines which is now billion-gallon lake and dive resort.
Warm Springs Ranch 2018
MO State Penn Jeff City Tour 2017
Fall MWRC 2016 – Omaha NE
Crossing Ferries & Calhoun County 2015
The ride was north via the Golden Eagle Ferry to Calhoun County and then Northwest to Batchtown and Gilead and back to the Brussels Ferry. From there, we rode on to The Great River Road into Grafton and lunch at The Loading Dock. Then the awesome Great River Road to Alton and back to the rally point via Hwy 94. [acx_slideshow name="August 15 2015 Ride"]
Ride to Hannibal May 2015
St. Charles PD ride to Hannibal on Monday May 18. Ten bikes attended and the day was beautiful. Not too warm and not too cold. Hwy 79 to Hwy W to Hwy 79 and into Hannibal where we had lunch at the Mark Twain Brewery.
[acx_slideshow name="Hannibal ride 051815″]
---
February 7, 2015 Ride
Impromptu ride on Saturday, February 7, taking advantage of the gorgeous unseasonable weather.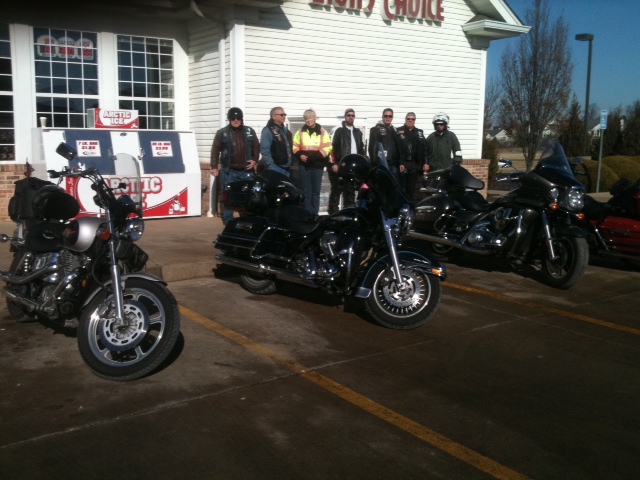 ---
At our December meeting, we collected toy donations for Marine Corps Toys for Tots. Well Done!
Decorating at Missouri Veterans Home
[acx_slideshow name="Missouri Veterans Home"]
Dave Mills, Bikers for Babies and Smoky Mountain Ride 2012
[acx_slideshow name="Dave Mills Photos"]